Over the course of a decade, OMA has followed a unique path in the various spaces and circuits of contemporary art, focusing on the representation of young and emerging artists.
Originally from São Bernardo do Campo, from the beginning she was deeply involved with the territory, promoting actions in direct dialogue with the local community. In 2022, the old space was transformed into collective ateliers, and the gallery started to operate in the Jardins district, in São Paulo.

Recognizing the transformative role of art and the artist, OMA expanded its activities through OMA Cultural and OMA Education, seeking to reach a wider audience and all sectors of society.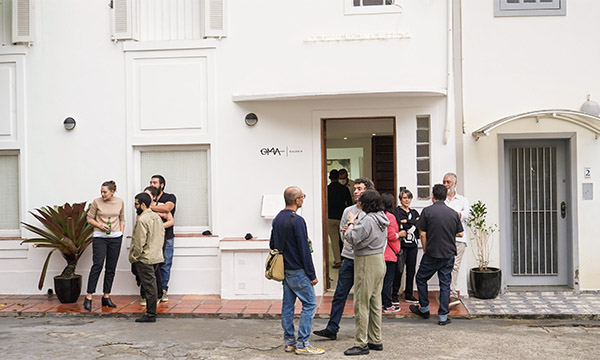 OMA has been periodically participating in artfairs at the local level and is initiating an internationalization strategy. Represented artists have been included in the collection of institutions such as Pinacoteca do Estado de Sao Paulo, MAR, MAM and Museu Nacional de Belas Artes and CCBB in RJ .